[an_imprint_for]
[metadata_records] is an imprint for Dark Arps, who treads a unique path as an electronic music and visual arts creator.
[latest_news]
[MDR003] Elba – Elba EP – OUT NOW
PRESS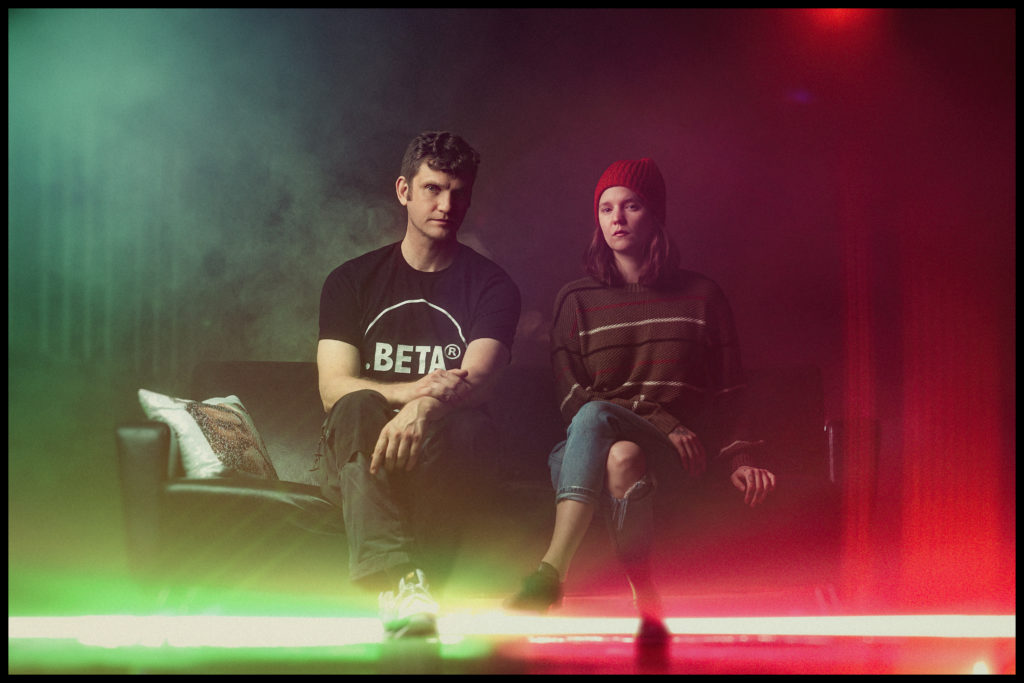 Elba is the debut EP from Metadata Records label head Jon Bierman (Dark Arps) and poet, vocalist and experimental sound artist Amber Sawicki (amsii). It arrives in February 2022 and is an eight-track affair that pushes electronic boundaries with an elevated pop sensibility.
This duo came together in 2018 and has drawn the best out of each artist. Bierman produced the first two EPs for his label and has also landed on Woodwork Recordings, Submarine Vibes and Suprematic Sounds. He has spent a lifetime exploring a wide gamut of technical and artistic disciplines in electronic music, video production, graphic design, animation, and 3D computer graphics, and is a live performer at the heart of his native Vancouver scene.
Singer-songwriter Amber Sawicki is an immensely talented vocalist and composer whose lyrics tap into the sense of urban decay that is currently unfolding around the world amidst late-stage capitalism. Her style spans R&B, electro and new wave and on this EP, her orations elate the body and soul while Bierman's technically sophisticated techno-tinged breakbeats work the body. The release is named after Amber's grandmother, Ruth Elba, who came from a long line of highly-skilled musicians but was never allowed to perform on stage, and is an honour to her legacy.
Opener 'Busy Bodies' is a powerful statement that could easily pass for early Lamb or later Massive Attack. It has a surging trip-hop momentum that evokes the raw power and grace of African dancers doing a perfect waltz. Funky and fulfilling, the fantastic 'Elevate' takes things to another level with moody, atmospheric melodies, snappy broken beat percussion and gnarly bass next to the fierce vocal hook. Hard-stepping house track 'Gave It A Chance' then drips with anxiety with a moaning bassline, pensive pads and a droning hook, then 'Get You Out' "is here to feed parts of yourself that you may have been denying." It is an invigorating post-breakup song built on a skittering downtempo breakbeat that slowly picks up and lifts off.
The excellent 'Sick and Sold' morphs from a new age song into a head-nodding breakbeat shuffle with a funky hook anchored by processed vocals. 'I Want It All' is a prickly groove with shimmering synths while Sawicki's fluid vocal range captures the obsessive extremes of relationships. 'Keep on Breathing' percolates tension with a haunting acoustic guitar progression that gives way to ominous sub-bass, and last of all, 'Rambling Mind' is a beautifully glitchy, cinematic breakbeat offering that drifts into focus with emotive piano and swirling ambient sound design. Sawicki's silky, yearning vocals add an evocative air with painfully emotive hooks.
Elba features eight dynamic tracks that leave indelible impressions both physical and emotional.
[MDR002] Dark Arps – Phantasy EP
Release date: 2021/12/17
"Vintage sounding but fresh!"

Rob Da Bank
"Awesome vibes and track!"

Timo Maas
"Phantasy is a gorgeous piece of work."

Dave Seaman
"Full support for Phantasy!"

Dimitri from Amsterdam
"The Reprize is amazing!"

Andrew Wowk

"..Dark Arps never disappoints…"

Dowden
"I'm in love with this music"

Rob Maynard
"A captivating collection of tracks…"

Kostiya
"Quirky, eclectic, playful, bold"

Toni Savaggio
"Compelling from the first notes"

Nathan Hall
[MDR001] Dark Arps – Broken Promise EP
Release date: 2021/08/20
Balancing artistic expression and technical execution, Dark Arps embodies the digital artist, with plans to systematically create audio/visual works by leveraging the power of procedural workflows.
View this post on Instagram
View this post on Instagram
View this post on Instagram
With an established focus on live-streaming and improvisation, he's committed to designing optimal machine-to-music interfaces.
View this post on Instagram
The pounding repetition of techno's aesthetic underpins variation, progression and dancefloor grooves.